Pat Whyte, Printmaster,  presents the Liam O Donnell Cup to the captain of the winning Killeagh team.
The club grounds were a hive of activity last Saturday morning when  sixteen teams travelled to us to participate in our inaugural under 10 festival of football.
Conor Lannon, Country Store, presents the Millenium Cup to the captain of the winning Youghal team.
The winning Killeagh Team.
The weather was ideal for the occasion and tournament organiser Gerry Silke and his committee had everything under control to guarantee a great morning's sport.
The winning Youghal Team.
Every participant received a commemorative medal and a goody bag and they were guaranteed at least three games of football.
Liam O dONNELL cUP FINALISTS aGHADA.
At the end of the day, Killeagh beat neighbours Aghada in the final of the Liam O Donnell Memorial competition and Youghal  defeated Nire in the Millenium Cup competition.
Millenium Cup finalists, The Nire.
The club is very grateful to our sponsors, Pat Whyte of Printmaster and Conor Lannon of Country Store.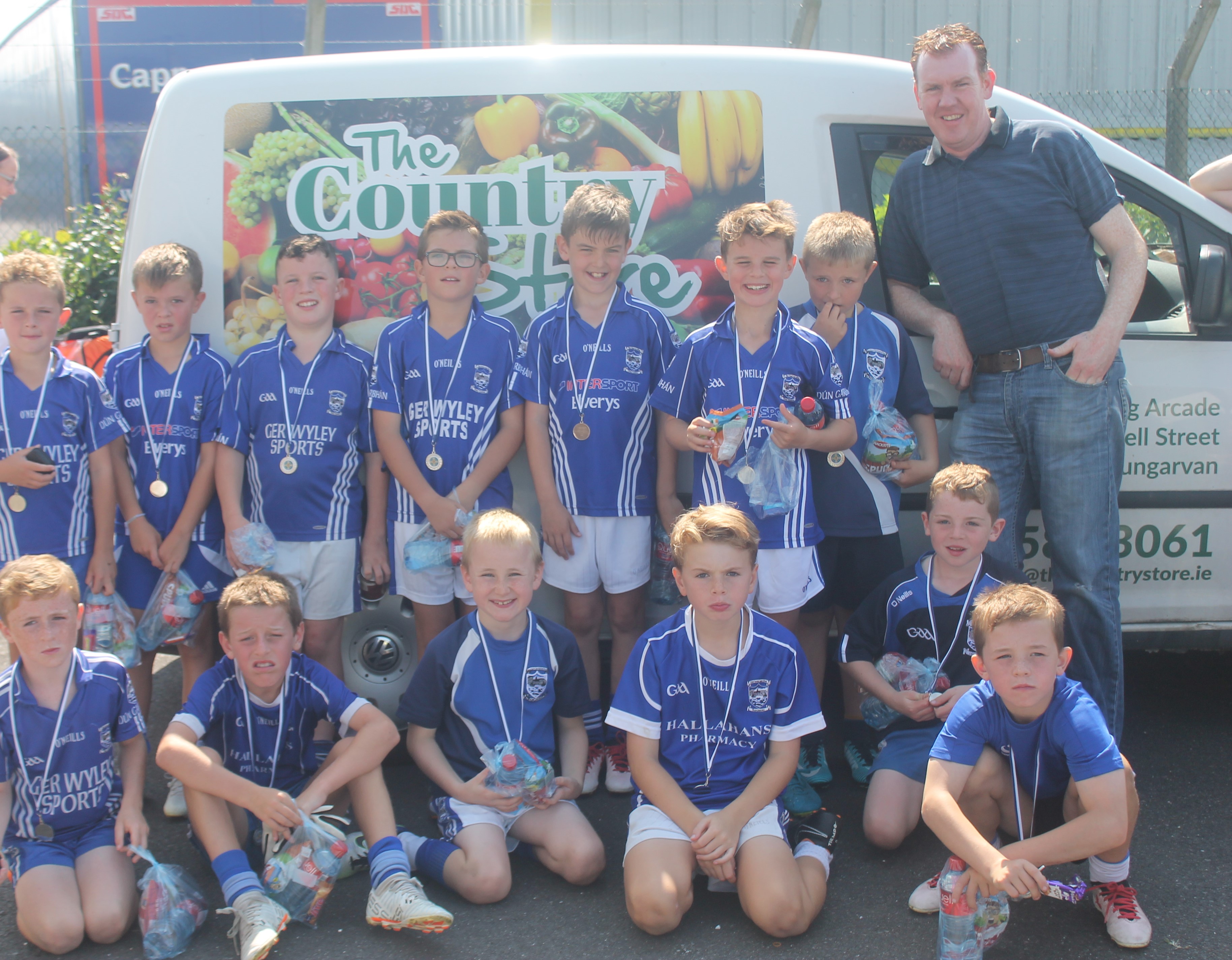 The Dungarvan team who contested the Shield Semi Final.
Eleanor in the Kitchen.
Thanks to the many club members and friends who helped out on the day.
Francis and Daniel in the shop.
"FILL THESE FIELDS WITH CHILDREN"……………..President of the GAA, the late Jack Boothman's parting words when he officially opened the club grounds in 1994.