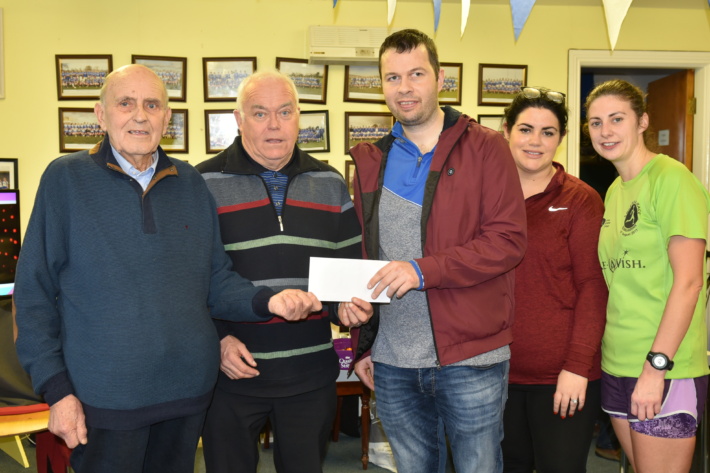 Left to Right : Paddy Fitzgerald, David Kiely, Dane and Aisling Power, Sharon Higgins.
500 participants took part in our 20th annual St. Stephens Day Walk and Run from our club grounds in a real community supported event in aid of former club player Dane Power's Rehabilitation.
This was our biggest Stephen's Day gathering ever with local and visiting runners, players from neighbouring sporting clubs, friends of the Power and Crotty families, the general public and our own present and past members and players supporting Dane and his young family.
Held in perfect weather conditions, the involvement of the West Waterford Athletic Club was once again crucial to the successful organisation of the event and not forgetting our catering crew inside the counter who fed the multitudes.
Club chairman David Kiely and club President Paddy Fitzgerald said the club were delighted to stage the event this year for one of our own and thanked everyone who came along to support it.
WELL DONE EVERYBODY.