ARDMORE 2-14 DUNGARVAN 1-6
Ardmore were most deserving winners of this SFC Relegation final in Fraher Field last Friday evening. Gavin Crotty's goal in the 24th minute and points by Ryan Donnolly and Kieran Power put us 0-5 ahead by the 28th minute at 1-6 to 0-4 but that was as good as it got or us.
We didn't score thereafter as our lack of fitness showed while Ardmore played with great heart to maintain their stay in senior ranks since 1998.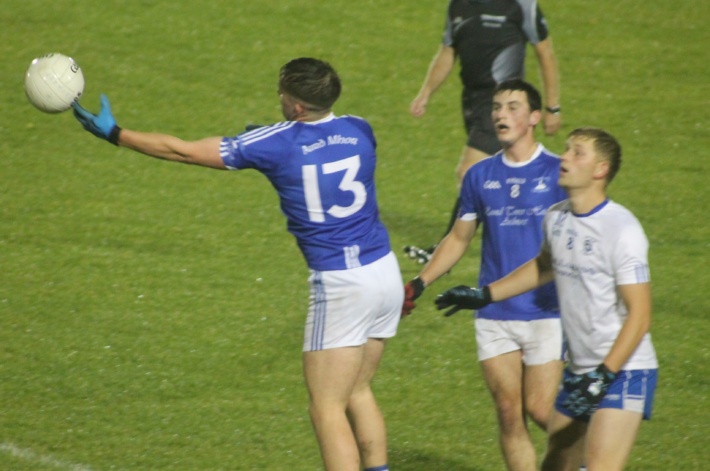 Thus ends a disappointing year at senior level in both hurling and football and for the second time we are back in intermediate ranks in the big ball game after just one year.
Scorers :
Gavin Crotty 1-1(1f), Darren Duggan, Kenny Moore, Joe Allen and Ryan Donnolly 0-1 each.
Team : Mark Boland; Kealan Daly, Aaron Donnolly, Jack Lacey; Kealan Barry, John Curran, Michael Kiely; Joe Allen, Kieran Power; Kenny Moore, Gavin Crotty, Michael Kearney; Ryan Donnolly, Darren Duggan, Luke O Callaghan. Subs : Joe Duggan, Darragh Lyons, Fionn Hallahan.